Why Get Your Oil Changed at Byers Subaru Dublin?
There's a reason why people buy Subaru vehicles. Ninety-five percent of those sold in the last 10 years are still on the road today! Subaru vehicles are well-made and built to last, but that's not the only reason they stay on the road. Service and maintenance is integral to keeping your vehicle running smoothly, especially as it gets older. One of the most important services to get regularly is an oil change. 
It's essential to get your oil changed when you reach the benchmark for your specific model. Our factory certified technicians are happy to let you know the schedule for your Subaru vehicle. If you don't complete regular oil changes, you risk allowing the moving parts of your engine to rub up against each other, causing serious damage.
Many new Subaru models require synthetic oil for optimal performance and durability. Synthetic oil is artificially made using chemically modified petroleum components instead of whole crude oil. It helps improve the reliability of the vehicle for long periods of time, especially in extreme weather. If you own a 2011 or newer Subaru Forester, 2012 or newer Impreza or WRX, or a 2013 or newer Outback, Legacy, BRZ, or XV Crosstrek, then Subaru recommends that you use synthetic oil although you can still use conventional oil as well.
If you come to Byers Subaru Dublin our technicians can change your oil at our state-of-the-art service facility. We use all genuine Subaru parts and can even perform a free multi-point inspection. We also offer a car wash and free wi-fi while you wait. If you can't come on a weekday, never fear! We are open on evenings and Saturdays for the convenience of our customers. Call us at (888) 903-5436 to schedule an oil change or other service, today!
Call or Text Sales

:

1-833-461-0211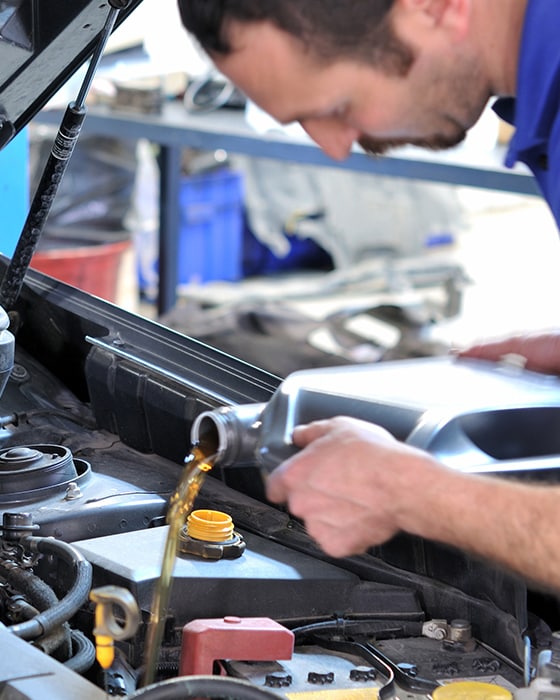 FAQ Oil Change Services At Byers Subaru
There are several services that your beloved Subaru will need from time to time, one of which is regular oil changes. Like many Columbus drivers, you love your Outback, Legacy or WRX for exceptional performance and only want the best parts and service to ensure that your Subaru continues to deliver the same high-quality performance for many miles to come. One easy way to do that is by regularly changing your oil. Below are a few frequently asked questions about oil change services to keep you informed and update on your Subaru service.
How often should I get an Oil Change?
Many drivers have heard the old rule of thumb that you should have your oil changed every 3,000-miles. However, this is no longer the case. You and your Subaru can go much further before needing to change your oil thanks to more efficient engines and improved oils. Depending on your driving habits your Subaru can go roughly 6-8,000 miles between oil changes. If you are not behind the wheel all the time and don't rack up tons of miles in a month you may be able to go even further. A member of our service team will be able to chat with you about how often you should change your Subaru's oil.
What Is/Could happen to my car if I do not change my oil at recommended intervals?
Clean motor oil is vital to the health of the BOXER engine at the heart of your Subaru. When you don't change your oil at the recommended interval you are allowing dirt and debris to build up in your engine. This will make your engine work harder to deliver power and that means you are also using more fuel. When dirt builds up in your engine friction is created and your engine will heat up. Over time this will cause the moving components to warp and can lead to your engine seizing. Which is not a cheap repair!
Contact Us
Differences between conventional and synthetic oil?
It is safe to say that Westerville drivers have heard of both conventional and synthetic oil and wondered which oil their Subaru needs. The main difference between the two motor oil is the refining process. Conventional oil is more organic while Synthetic is more processed and takes longer to break down. Almost all new vehicles today use synthetic because it is more refined for a cleaner engine and functions better in cold temperatures. Our service team will advise you on which motor oil your Subaru needs.