Why Get Your Oil Changed at Byers Subaru Dublin?
FAQ Oil Change Services At Byers Subaru
There are several services that your beloved Subaru will need from time to time, one of which is regular oil changes. Like many Columbus drivers, you love your Outback, Legacy, Crosstrek, Forester, Ascent, or Impreza for exceptional performance and only want the best parts and service to ensure that your Subaru continues to deliver the same high-quality performance for many miles to come. One easy way to do that is by regularly changing your oil. Below are a few frequently asked questions about oil change services to keep you informed and update on your Subaru service.
Call or Text Sales

:

833-461-0211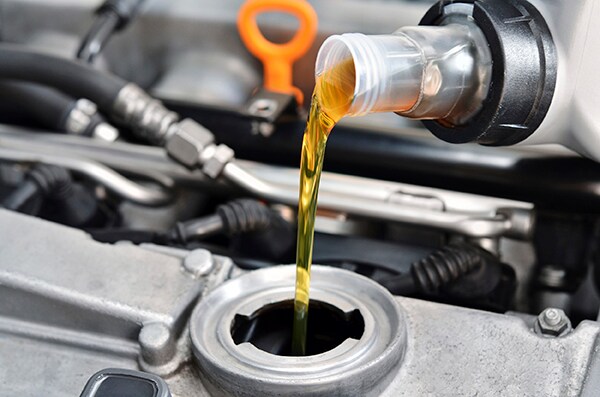 How Do I Know When I Need An Oil Change?
It's important to get your oil changed on time and at the correct interval to avoid damaging your engine.  There are a few ways for drivers in Hilliard to know when it's time for you to get your oil changed, including:
Check engine light/oil light flashing on the dashboard
Odometer exceeds the mileage written on the service sticker inside the front windshield
Your oil level is low or dirty
Refer to your owner's manual for recommended oil change intervals
If you feel your engine struggling to get up to working speed, it could be that you're due for an oil change.  Here at Byer's Subaru Dublin, our service team is professionally trained to help diagnose your engine and will let you know when you should schedule your next oil change appointment in Powell, OH.
What Kind of Oil Should I Use?
There are two main types of oil - traditional and synthetic - that we use for all Subaru oil change services near Upper Arlington.  Depending on your vehicle's model, year, and condition, we'll help you decide which type of oil is best suited for your Subaru.  In most cases, synthetic oil changes promote higher-quality performance, albeit more expensive than traditional oil.  But please call or contact the service crew at Byers Subaru to learn more about which type of oil is best for you in Delaware, OH!
What could happen to my car if I do not change my oil at recommended intervals?
Clean motor oil is vital to the health of the BOXER engine at the heart of your Subaru. When you don't change your oil at the recommended interval you are allowing dirt and debris to build up in your engine. This will make your engine work harder to deliver power and that means you are also using more fuel. When dirt builds up in your engine friction is created and your engine will heat up. Over time this will cause the moving components to warp and can lead to your engine seizing. Which is not a cheap repair!
Differences between conventional and synthetic oil?
It is safe to say that Westerville drivers have heard of both conventional and synthetic oil and wondered which oil their Subaru needs. The main difference between the two motor oil is the refining process. Conventional oil is more organic while Synthetic is more processed and takes longer to break down. Almost all new vehicles today use synthetic because it is more refined for a cleaner engine and functions better in cold temperatures. Our service team will advise you on which motor oil your Subaru needs.
Schedule Your Next Appointment Online at Byers Subaru Dublin
Subaru oil changes help regulate and improve the quality of your engine's performance.  For expert oil change services in Columbus, OH, look no further than Byers Subaru Dublin.  Our experienced team of Subaru technicians at our service facility near Westerville can help change the oil in your Subaru car or SUV in under an hour.  We'll also replace your oil filter and replenish your engine with fresh motor oil before handing you back the keys.
Contact Us Today!
Get your oil changed quickly and on-time with help from our expert service team at Byers Subaru Dublin.  Please call or contact us online to schedule an oil change appointment and browse our service specials today!