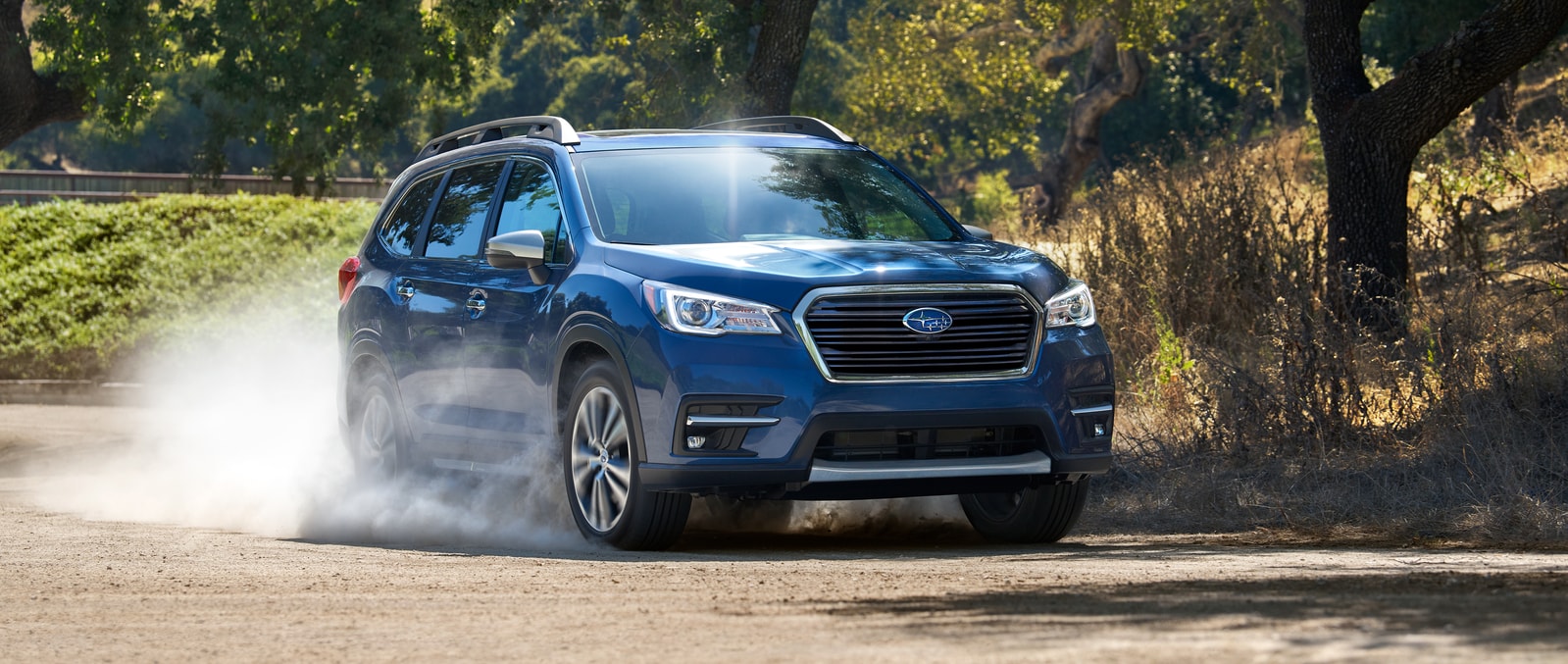 Subaru Ascent Already Excels its Chevy and VW Rivals -- See How Here at Byers Subaru Dublin
There are plenty of mid-size crossovers crisscrossing the highways here in central Ohio, but not every SUV can call itself a seasoned traveler, let alone one with a proven orienteering tradition. The all-new Subaru Ascent, however, can.
Subaru Ascent vs. Chevrolet Traverse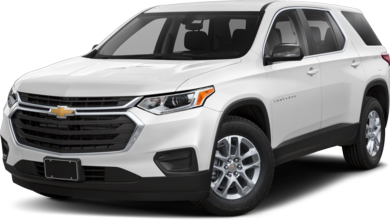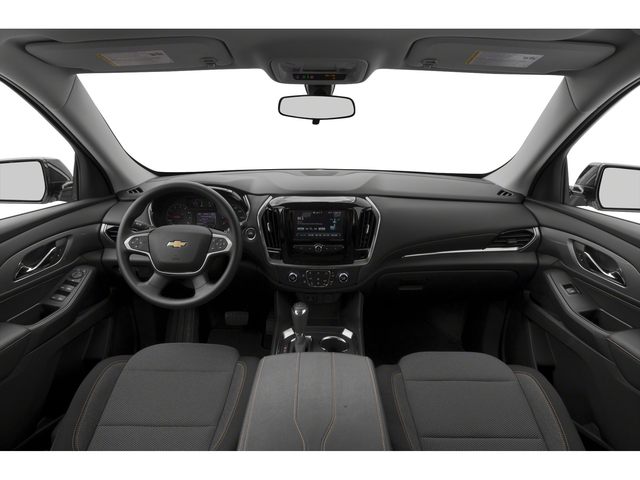 More than a nod to its predecessor, Subaru Tribeca, our automaker's largest and flagship sport utility checks all the boxes for every trip, from your daily commute to that long-planned off-road getaway. It's capable, yet safe and family-friendly, confident on the road, yet rugged off the beaten path, and best of all, it's loaded with leading-edge tech. Check out how it bests segment mainstays like Chevy Traverse and VW Atlas, and you'll see what we mean. Our Columbus Subaru dealership has made comparing the trio easy.
Subaru Ascent vs. Chevrolet Traverse
The new Ascent incorporates a 260-horsepower, 2.4-liter SUBARU BOXER engine, designed flat versus in-line for balance and efficient power delivery and turbocharged for a powerful feel. Moreover, it shells out 277 pound-feet of torque. The 3.6-liter V6 under the hood of the new Traverse, however, puts out only 266 pound-feet. That means Ascent offers better turning and pulling power, a boon for taking on foul weather.
With an EPA-estimated 21 mpg in cities and 27 mpg down highways, Ascent is built to go the extra mile. Traverse gets only up to 18 mpg and 27 mpg respectively.
Ascent can tow anywhere from 2,000 pounds at base to up to 5,000 in higher trims. That's enough for a dirt bike, ATV, or another small trailer full of camping supplies. Traverse can haul only 1,500 pounds at base.
Our brand's exclusive, permanent and always-on AWD system, Subaru Symmetrical All-Wheel Drive, comes standard from base trims to the top of the Ascent line. X-MODE® also comes standard to help prevent wheel slip. Together, they provide a proactive versus reactive system that compensates for both over- and understeer beforehand, that employs fewer moving parts, and that's lower-maintenance than other electronic systems. All-wheel drive isn't available in the Traverse base L trim; you'll need to step up to LS to get it, and even then, it's only an option.
EyeSight® driver-assistance technologies come standard in Ascent, making it easy to remain in your lane, at safe distances from other vehicles, and clear of potential accidents. Other than Chevy's passive StabiliTrak system, neither the Traverse base L nor LS trims offer available safety and driver-assist features. They start becoming available in Traverse LT.
Ascent is geared for your family's entertainment, with an optional Harman Kardon QuantumLogic surround sound system that churns 792 watts through 14 speakers. Traverse, on the other hand, offers only a 10-speaker Bose premium audio option.
Subaru Ascent vs. Volkswagen Atlas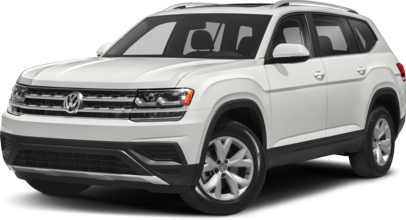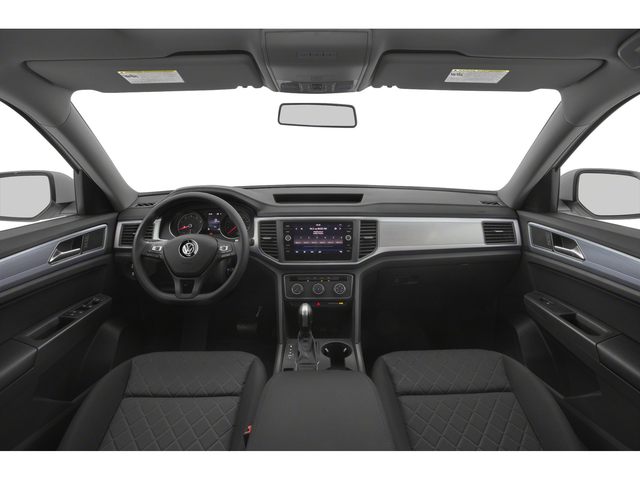 Subaru Ascent vs. Volkswagen Atlas
The turbocharged 2.4-liter SUBARU BOXER flat-four engine under the Ascent hood delivers 260 horsepower and 277 pound-feet of torque. The 2.0-liter turbo built into the new Atlas base S only puts out 258 pound-feet of torque, making Subaru the better choice for dependable traction.
Offering up to an EPA-estimated 21 mpg in the city and 27 mpg down the highway, Ascent pulls ahead of Atlas mileage-wise, as the latter makes possible only up to 17 mpg and 23 mpg respectively.
Subaru Symmetrical All-Wheel Drive and an X-MODE® come standard in Ascent. The duo combines an exclusive, permanent, and proactive AWD system that can compensate for both over- and understeer and a notable reduction in wheel slip during hazardous driving. Plus, the former uses fewer moving parts and is low-maintenance compared to other electronic systems. Atlas features a 4MOTION AWD system, but it's optional.
Ascent incorporates a proprietary driver-assistance technology suite, EyeSight®, standard. It simplifies lane management, safe distancing, and accident avoidance. Atlas features comparable forward collision warning, autonomous emergency braking, and pedestrian monitoring systems, part of its front assist suite, as well as a blind spot monitor and rear traffic alert, but unlike Ascent, you won't find adaptive cruise control in its base trim.
Dual front- and second-row USB interfaces, plus two in the third row in higher trims, makes it easy to keep more of your electronics energized and ready for action. Atlas, however, features only one at base, and in top trims, only two up front for data and two in the rear for charging.
There's a Harman Kardon QuantumLogic surround sound system option in Ascent that pumps out 792 watts via 14 speakers, transforming your favorite road mix into a travel anthem. Atlas only features an optional 480-watt Fender system.
Test Drive the New Subaru Ascent in Columbus Today
There's plenty more to the compact crossover SUV to one-up the competition where these exciting advancements came from. Give us a call or stop by our showroom at 2455 Billingsley Road to check it out for yourself -- we'll be glad to schedule you for some time behind the wheel!