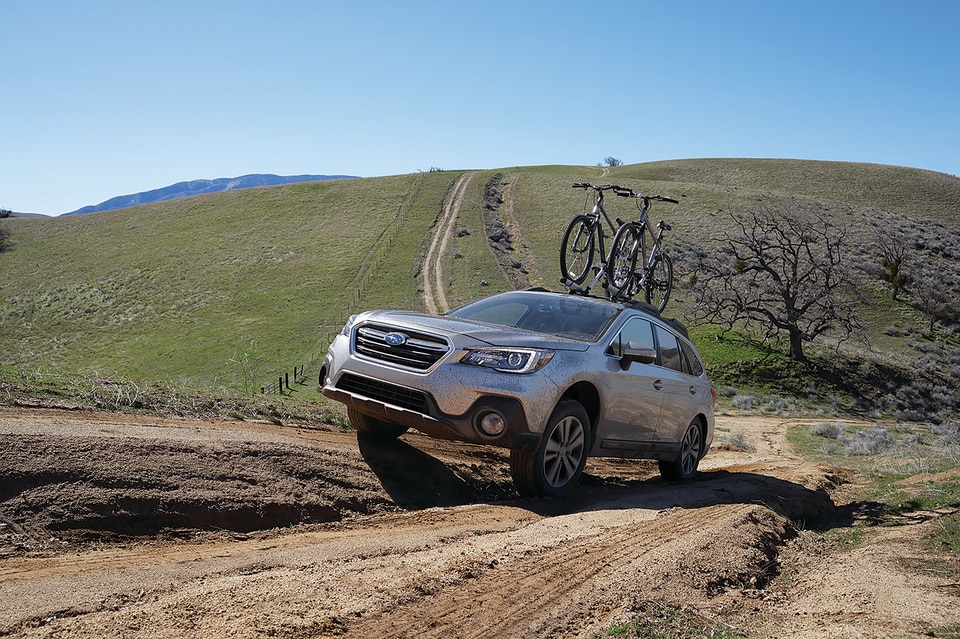 Subaru models certainly exude plenty of adventurous attitude, but what kind of ground clearance can you find on new Subaru vehicles? Which models put the most space between you and the road? Well, if you're itching to find out how much ground clearance Subaru models have, we're happy to give you a quick breakdown!
Subaru SUV Ground Clearance
All Subaru SUVs come with a whopping 8.7 inches of ground clearance to help you soar over obstacles and conquer rough terrain. Subaru SUVs with 8.7 inches of ground clearance include:
Subaru Crosstrek: A subcompact crossover with sleek style and plenty of interior space.
Subaru Forester: A compact crossover with a cavernous cargo hold for camping trips, weekend getaways, spontaneous yard sale finds, and more.
Subaru Outback: A fan-favorite SUV that is perfect for outings with your family and pets.
Subaru Ascent: A three-row SUV with handsome styling and seating for up to eight.
Behind the wheel of any Subaru SUV, you can take advantage of 8.7 inches of ground clearance and standard AWD to take command on or off the road.
Subaru Car Ground Clearance
Even Subaru cars boast impressive ground clearance, making it easier for you to tackle rough terrain. Subaru cars include:
Subaru Impreza: Both the sedan and hatchback versions of the Impreza offer 5.1 inches ground clearance.
Subaru Legacy: A family sedan that offers a stunning 5.9 inches of ground clearance.
Subaru WRX and Subaru BRZ: Sporty Subaru cars with 4.9 inches of ground clearance.
Visit to Learn More
Learn more about your favorite Subaru models by swinging by our Columbus Subaru dealership. Here you can test drive new Subaru vehicles and gather more details from our friendly team members as you take the next steps towards finding your dream car.
Feel free to reach out to us with any questions!