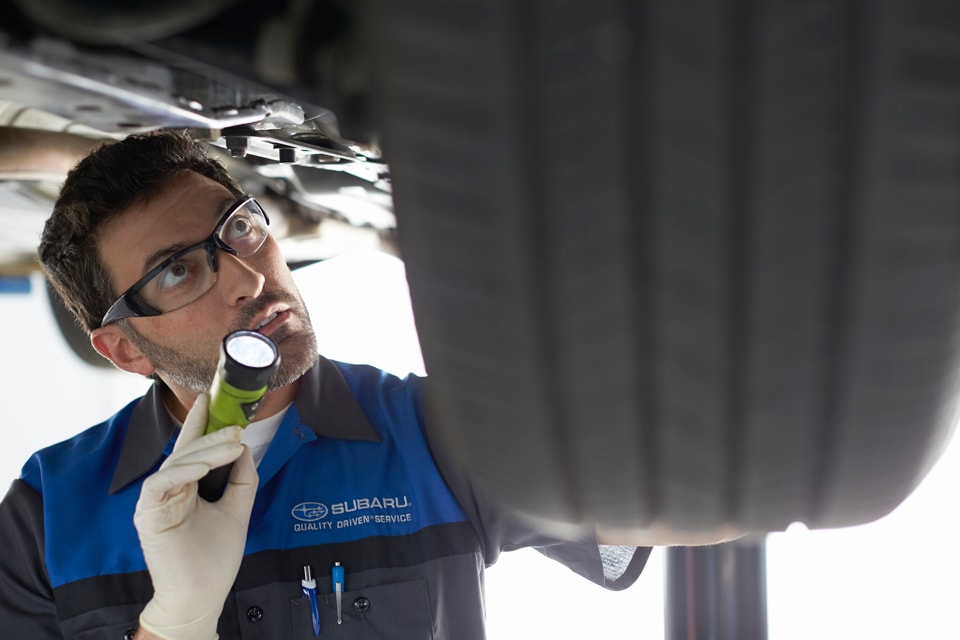 ​Spring is here in full force in Columbus, bringing changes and new beginnings. Of course, winter doesn't tend to leave quietly. It often drops a few parting gifts before it goes and your Subaru could be a little worse for wear as a result. That's why now is a great time for some spring service. Our service center can help your vehicle get back up to full strength after a ruthless winter so both you and your Subaru can ride smoothly through spring.
So, what does spring Subaru service entail? Here are a few of our recommended maintenance items:
Wheel Alignment and Suspension Check
If the roads rattled you around more than usual over the winter, you can probably thank relentless freeze-thaw cycles for the pavement's rough shape. Winter weather can make a real mess of the roads, turning them into obstacle courses of potholes and debris. This can knock your wheel alignment out of whack and do a number on your suspension, but we can get your vehicle straightened out again at our service center.
Tire Check
We're sure that for many drivers in Columbus, the warm weather is a welcome change after a frigid winter. Warmer weather means that the air pressure in your tires is probably climbing, though, so be sure to take a peek to make sure your tires aren't overinflated. Adjust as needed to help avoid excessive tire wear.
Check Under the Hood
Parts like belts and hoses can grow brittle beneath the chill of winter, but we can check to make sure your vehicle's various components made it to spring in good condition. If we spot any problems, we can repair them so you can drive with confidence.